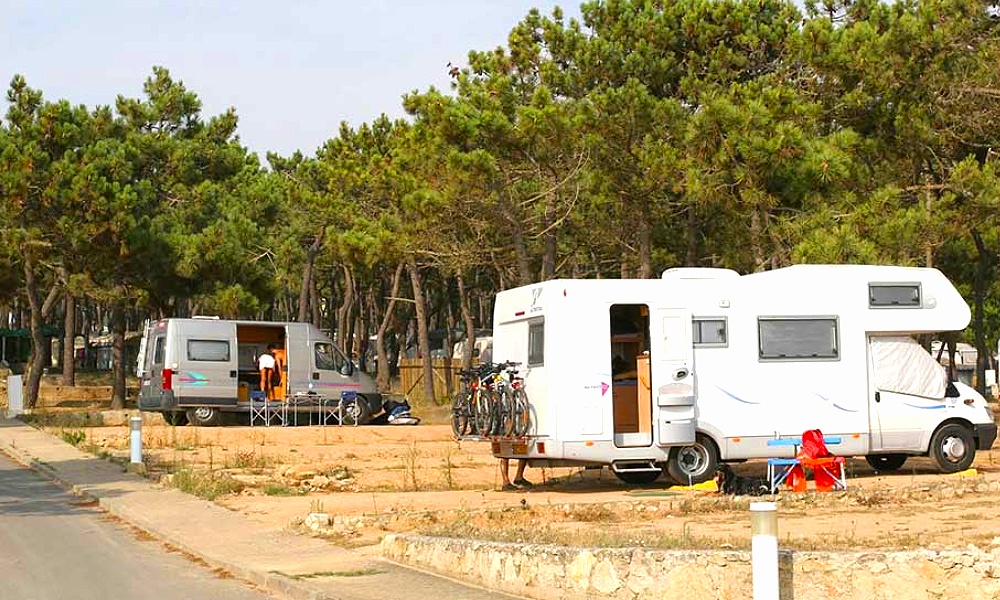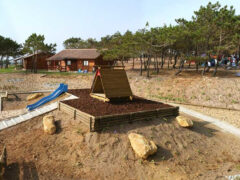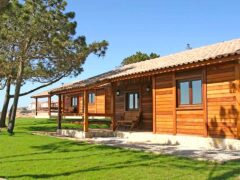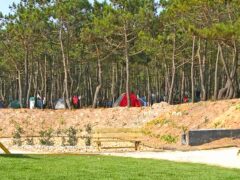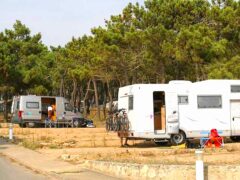 Portugal / Lisboa / Mafra
Situated less than two minutes of the typical fishing village of Ericeira in the neighborhood of one of the best beaches of Europe for the practice of surf and bodyboard, the campsite is a space of election for leisure and contact with nature. Enjoying a privileged localization just 35 minutes away from Lisbon and 25 minutes of Sintra, this is a starting point to discover the potentialities of the Council of Mafra, where the tradition and modernity are conjugated in full harmony.
Reference Price Table
Minimum and maximum price for the equipment below.
Camping

July and August
June and September
Jan-May and Oct-Dec
2 Pax + Tent
19€
2 Pax + Tent
16.5€
2 Pax + Tent
12.5€
Caravaning

July and August
June and September
Jan-May and Oct-Dec
2 Pax + Motorhome/Caravan
18€
2 Pax + Motorhome/Caravan
16€
2 Pax + Motorhome/Caravan
13€
Lodgings

July and August
June and September
Jan-May and Oct-Dec
Bungalow 2/4/6 Pax
85€-130€
Teepee 1/2 Pax
21.5€-28€
Bungalow 2/4/6 Pax
60€-100€
Teepee 1/2 Pax
17.5€-23€
Bungalow 2/4/6 Pax
45€-75€
Teepee 1/2 Pax
14€-18€
E.N. 116, Largo da Briosa, Mafra, Lisboa

6.2 km
Av. Joaquim Agostinho, Santa Cruz, Silveira, Torres Vedras, Lisboa

17.72 km