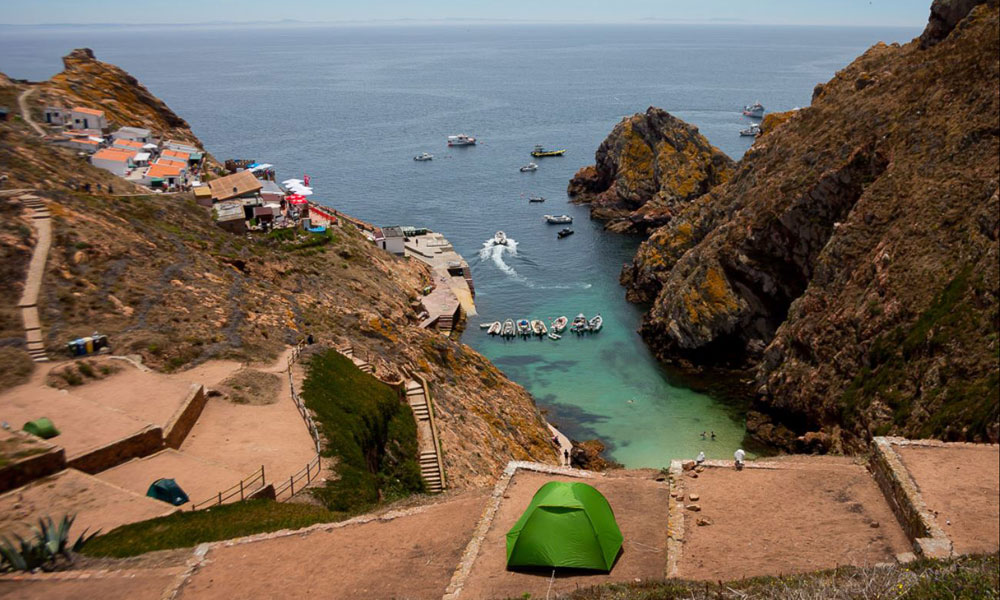 Portugal / Leiria / Peniche
Open May-Sep

Beach
The Berlengas campsite is located on the island of the same name, a biosphere reserve (UNESCO).
A place where only tents are allowed, set up in an area with no shadows.
Berlengas island isn't for everyone, its a spot for the most adventurous, the true nature lovers. One of the most exclusive campsites in Portugal. The Berlangas island receives visitors in a controlled manner.
From the park there is a privileged view of the dock, the beach and the Casa Abrigo do Forte de São João Batista.
Regarding amenties there aren't many, there is only one restaurant, located in the Fishermen's Quarter (Restaurant Mar e Sol). Also, in Castelinho, there is also a small bar and mini market.
Come and discover the rich fauna and flora of this unique place in the national territory.